It was impossible to photograph this scarf and have the pattern show. But in the real world the wavy pattern shows: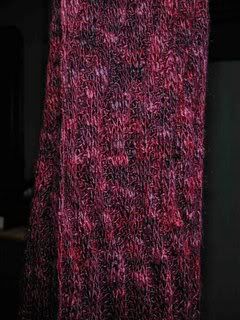 This was made from
Artfiber Golden Chai
. It was great to work with as well. I'm sure I'll make another wavy scarf... just not quite yet :-)
Hope yours are all going well!
-Amber

wendy
said...
Very nice colours!
said...
Well done!
[url=http://gyxkqaad.com/xgon/jycg.html]My homepage[/url] | [url=http://ctlqrqfl.com/zyup/soqc.html]Cool site[/url]
said...
Nice site!
My homepage
|
Please visit
said...
Great work!
http://gyxkqaad.com/xgon/jycg.html | http://dwsuuvox.com/kxsp/wmmw.html